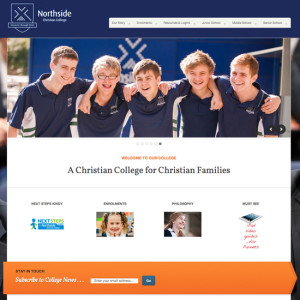 Website design
An education site has many requirements. This site was designed using the WordPress CMS platform and a specialist education theme that was heavily modified to suit the college's design brief.
There are third party specialist school applications that link to and from the site.
This was one of the most rewarding projects as it included one of my favourite tasks – arming people with new knowledge and skills so they can be independent.
Check out Northside Christian College
Or browse the smart phone format below
Key thoughts
Sharing knowledge and skills is far more rewarding than trying to keep them.