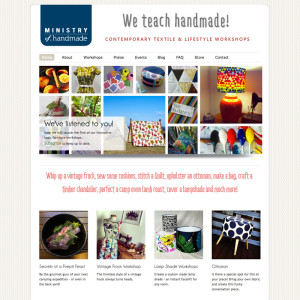 Logo
We designed the name of this business and the logo.
Website Design
One of the best websites (and the most challenging) I've developed so far. Integrates an online store, event management, Paypal integration, newsletters, blog and feeds from and to Facebook and Instagram. We also take all the photos.
Have a look at the Ministry of Handmade.
Key thoughts
Be brave and take a risk. Who knows what is on the other side of the comfort zone?