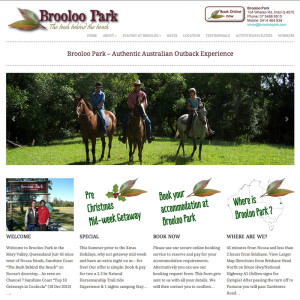 Website Design
We love this place.
For a genuine Australian farm stay or some fantastic secluded camping – this is the place to go.
The design has changed and developed over the years even though the goal has been consistent – portray the people, the place, the activities online with the authenticity they display in reality. We also had a hand in creating the ideas and business models around this successful venture.
Have a look at Brooloo Park.
Key thoughts
Take time to switch off. Time to look at the stars, time to hear the breeze and time to watch the water flowing over your feet.