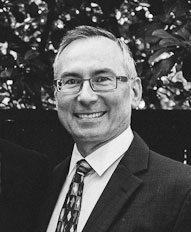 Maurice Hillier
Diverse is probably the word that springs to mind. Along with unusual. And of course, thinking.
After a degree in Applied Science – Built Environment, I have also studied post-graduate Industrial Design and Commercial Computing. More recently I completed a Diploma in Counselling. There is more to me than some formal qualifications.
For example, I:
have been in business for myself since I was 19
am keenly interested in quantum physics
have owned businesses from landscape construction, architectural design, graphic design, marketing and online services
was Scout Leader for 9 years
cycle more than 200km a week
love entertaining, cooking, playing cards and solving Sudokus
grow veges and keep chooks
enjoy education through experience
can resolve forces within trusses
find the unfunny funny
can really do some great Photoshop work
enjoy the company of close friends while sharing a bold Barossa Shiraz
95%+ of the time I'm positive
am married and have 3 grown up children and value relationships above all else
suffer from terminal integrity
have a brain speed in the top 95%
am not afraid of change
know a very diverse set of wonderful people
Throw me a challenge.